DRIVING TIPS
News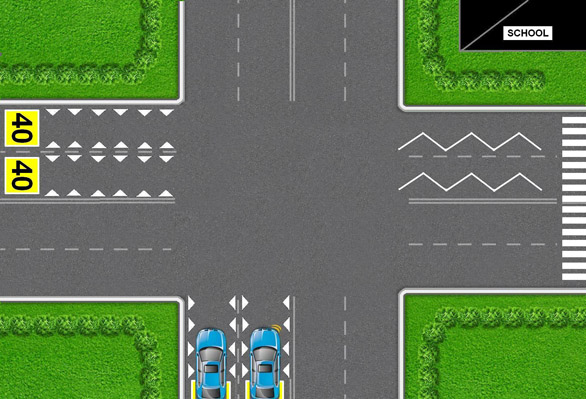 Triangle shape markings on the road are the new indicators that you are approaching a school zone. You must slow down to 40km/h between the times of 8am to 9.30am & 2.30pm to 4pm.
A list of fail and immediate fail items
Disobeying traffic signs, signals or road markings
Failing to give way when required
Colliding with a vehicle, pedestrian or object
Performing an illegal act or manoeuvre
Exceeding the speed limit

After the test
After the test, the testing officer will discuss how you went
on your driving test. If you have passed your driving test
you will be replacing your "L" licence with a provisional
licence. If you hold another type of licence you will be issued with the appropriate class of licence.

Unexpected events
Predicting what will happen during your driving test is near impossible.
If something unexpected happens, you are expected to have enough experience in order to make a safe decision given the circumstances.
For example, if children are standing in between two parked cars, you should cover the brake and slow down and/or change lanes.